Generating over 5k SEO-optimized integration pages with Zapier and Make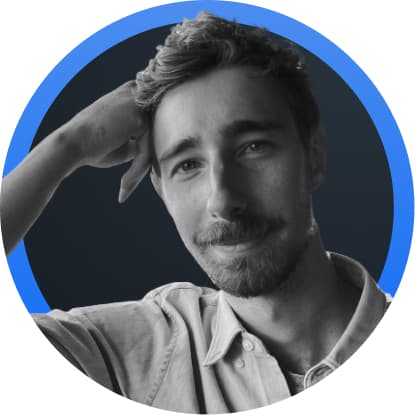 Henri Chabrand / 07 February 2023
In this article, we will explore how NoCode platforms such as Zapier and Make can help you generate 5,000+ SEO-optimized integration pages and attract more prospects to your website. We will also look at a case study of TypeForm, and discuss how to get started on NoCode platforms.
About NoCode platforms
Zapier and Make help customers connect your product with 5,000+ apps to streamline workflows without code. This allows clients to automate actions like creating tasks from emails tagging or copying contacts from a spreadsheet into a CRM.
Leverage properly, you can tap into those platforms' rich tool catalogs to generate thousands of SEO-optimized integration pages and attract prospects to your website.
Case Study: How is TypeForm Leveraging Zapier's Tool Catalog ?
TypeForm is an online form builder that enables users to create forms and surveys for collecting data, feedback, and insights. The richest feature of TypeForm lies in its ability to connect external tools to process the data collected.
You could use TypeForm as a lead collection form on your website and automatically create a new lead into your CRM for each response submitted
TypeForm invested in offering native integration for the top CRMs in its market (HubSpot, Pipedrive, Salesforce, etc.), but what about the 500+ other CRMs that exist ?
Creating connection page for non-native integration
To improve their discoverability online and increase acquisition, TypeForm created several integration pages for tools they don't currently integrate natively. They leverage their Zapier connector to offer a simpler way to push responses collected to any CRM available on Zapier's catalog.
Here we see the example of the "TypeForm x Tubular" integration page
TypeForm is not natively integrated with the CRM Tubular, but it has an integration page for it; allowing both customers and prospects to find out how they can connect those two tools together.
Thanks to this strategy, TypeForm can rank nicely on Tubular integration related search.
But beware of customer frustration
While this strategy can attract prospects to discover your product more easily, take great caution in the way you phrase your content. As in the end, you don't actually have an integration with those tools.
A customer will have to subscribe to both your service and the NoCode platform to activate the integration. This extra cost and multiple subscriptions could be a deal-breaker for your client or prospect, leaving them with a negative impression of your claim that you "had the integration".
💡
Don't pretend in your copy that you have the integration; instead, explain that this is an alternate solution. Offer both Zapier and Make connectors to give your users flexibility to choose the platform they'll join — or on which they might already have a subscription.
An opportunity for product discovery
You can use those pages to monitor traffic generated by some of those integrations and identify potential new acquisition channels.
Coupled with a feature voting tool, you can track more efficiently native integration request and even identify customers or prospects interested in this integration.
All of this can be used to prioritize future native integration development.
Where to start ?
To put this strategy in place, you will first need to get your product listed on NoCode platforms such as Zapier and Make. The process of creating a "connector" on those platforms is really straightforward and only requires you to have a solid public API.
---
Get in touch if you need help to:
Structure your public API to meet business standards and maximize its potential
Leverage an integration marketplace to generate qualified leads
Reduce the effort of building, launching, and maintaining multiple integrations
Book a first call
You'll receive a link to book a 20-minute call to discuss your organization's needs and objectives.